Leadership Speak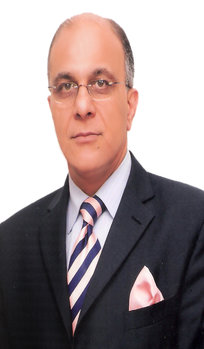 Mr. Rajeev Talwar
President
PHD Chamber
( Ceo and Full Time Director DLF Ltd.)
Micro, Small and Medium Enterprise (MSMEs) constitute over 90 percent of total enterprises in most of the economies .The sector is critical in meeting the national objectives of generating employment, reducing poverty, and discouraging rural-urban migration. MSMEs manufacture more than 6,000 products ranging from traditional to high tech items. These enterprises help to build a thriving entrepreneurial eco-system, in addition to promoting the use of indigenous technologies. Indian Micro Small and Medium Enterprises (MSME) sector has emerged as a highly vibrant and dynamic sector of the Indian economy over the last five decades. SMEs not only play crucial role in providing large employment opportunities at comparatively lower capital cost than large industries but also help in industrialization of rural areas. MSMEs account for about 45% of India's manufacturing output./.
Mr. D.K. Aggarwal
Senior Vice president
PHD Chamber
The Micro, Small and Medium Enterprises (MSMEs) play a pivotal role in the economic and social development of the country, often acting as a nursery of entrepreneurship. They also play a key role in the development of the economy with their effective, efficient, flexible and innovative entrepreneurial spirit. The MSME sector contributes significantly to the country's manufacturing output, employment and exports and is credited with generating the highest employment growth as well as accounting for a major share of industrial production and exports. The labour intensity of the MSME sector is much higher than that of large enterprises. MSMEs constitute more than 90% of total enterprises in most of the economies and are credited with generating the highest rates of employment growth and account for a major share of industrial production and exports. The MSME sector in India is highly heterogeneous in terms of the size of the enterprises, variety of products and services, and levels of technology.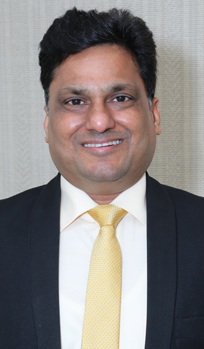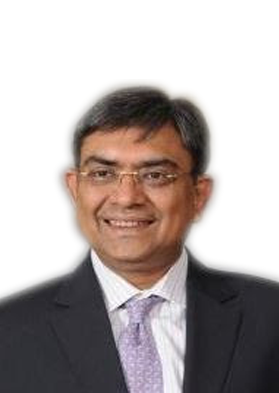 Mr. Sanjay Aggarwal
Vice President
PHD Chamber
Sanjay Aggarwal is Chairman & CEO of Paramount Cables Group. He completed his B.Com. (Hons) from the prestigious SRCC- Shri Ram College of Commerce in the year 1983 and joined Paramount Cables, founded by his father Lt Shri S.S. Aggarwal.Sanjay has also been the recipient of numerous prestigious awards over the past 34 years which include the National Small Industry Award 1984 given away by the President of India, Entrepreneur of the Year Award 1994 by All India Manufacturers Organization, Niryat Shree Award 2008-09 by FIEO and Major Donor Award 2017 by Rotary Foundation of Rotary International.
Mr. Anil Khaitan
Immediate Past President
PHD Chamber
With the government of India putting the development of the MSME sector as top priority, and the state governments of the eastern region aligning themselves to this objective through implementation of various schemes, the future for MSMEs in the east is brightening up. The MSME companies need to be aware of the schemes and financial aids being offered through various banking and non-banking channels to fund their innovation. With increasing participation of SMEs in the innovative exchange platform, along with their active opt-in for third party credit ratings, access to capital, both equity and debt, should no longer be a bottleneck for growth and expansion. These financial aids and processes will not only give the MSMEs a much needed reprieve from their liquidity crunch, but also help them in instilling the rigour of process, transparency and quality. To achieve these goals, chamber was set up facilitation centre to facilitate the members to access various support services and schemes of the Government and other agencies."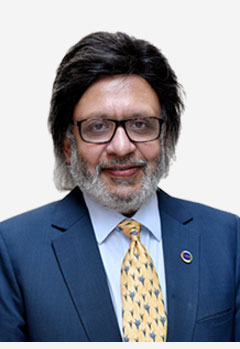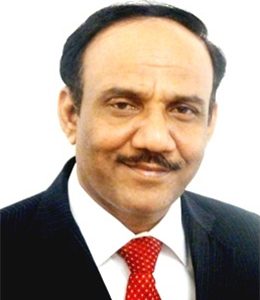 DR MAHESH Y REDDY
Secretary General
PHD Chamber of Commerce and industry
Prior to joining ILFI, Dr Mahesh Y Reddy held several senior positions at international and national level trade and industry bodies and Government of India in various capacities for 20 years. He was instrumental in conceptualizing and organization of several investment promotion initiatives like Vibrant Gujarat, Destination Madhya Pradesh, Guwahati Initiative, India Infrastructure Summit, India Aviation, Global SME Summit etc., for the State Governments and accompanied the delegations led by Prime Ministers of India, Union Cabinet Ministers and Chief Ministers during international missions and roadshows abroad. He had organized successful joint initiatives with most of the economic ministries of the Government of India. He has published several articles on trade, industry and infrastructure issues in Economic Times (ET), Financial Express (FE), Hindustan Times (HT) and Mint, etc and appeared on several channels of electronic media.
Contact Info
PHD House, 4/2 Institutional
Area August Kranti Marg,
New Delhi 110016
+91-11-26863801-04 : 49545454
Email: phdcci@phdcci.in